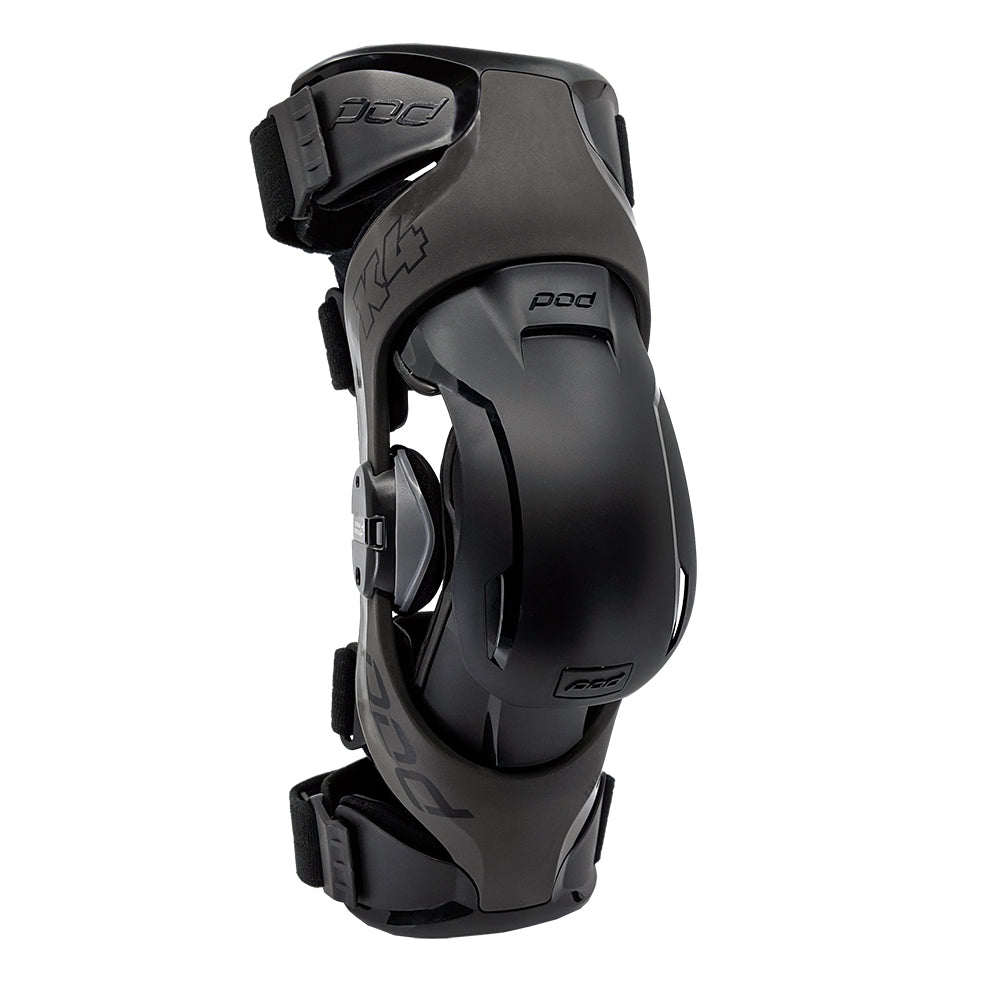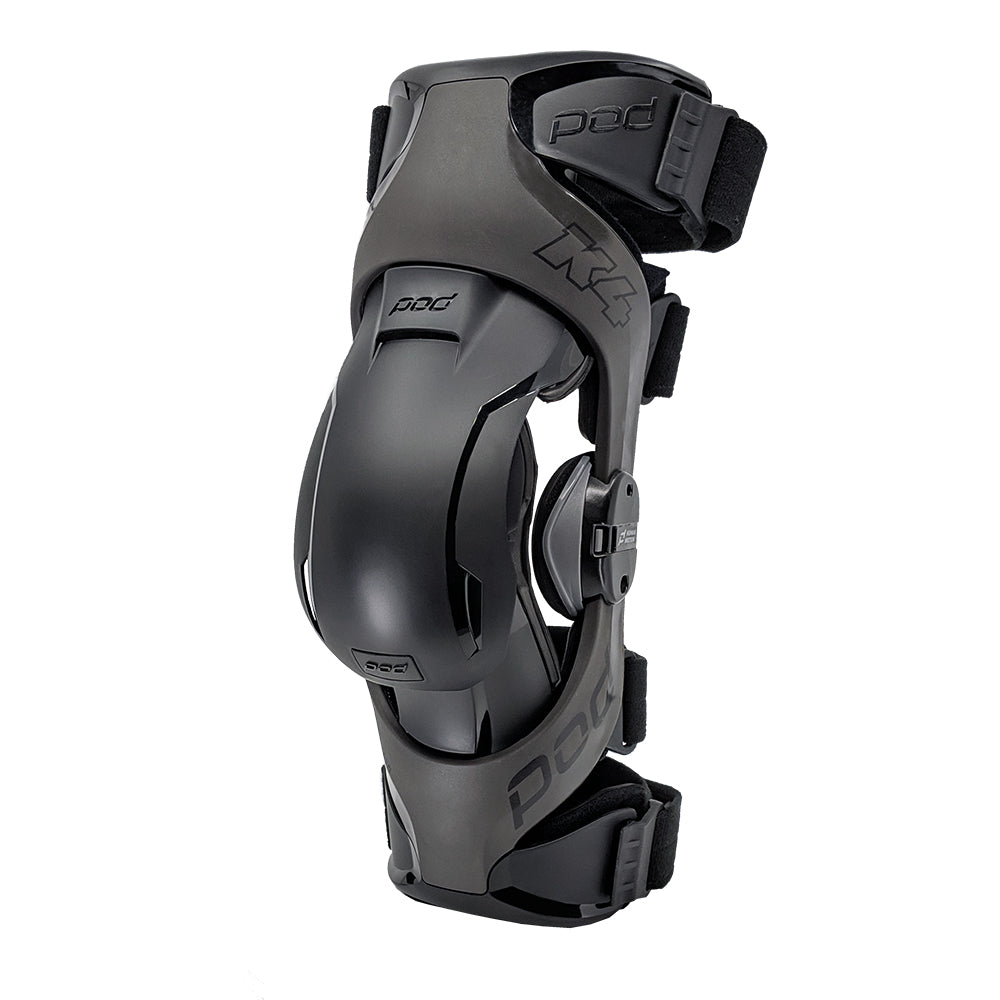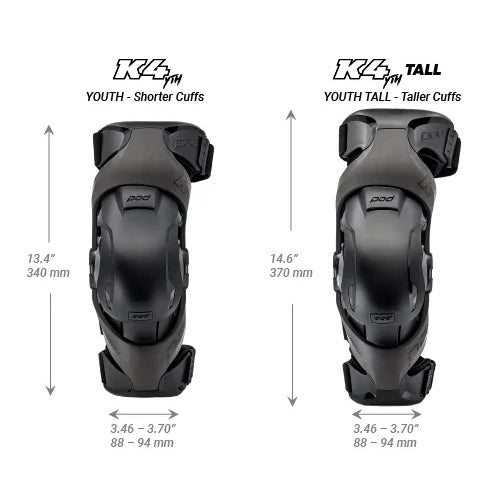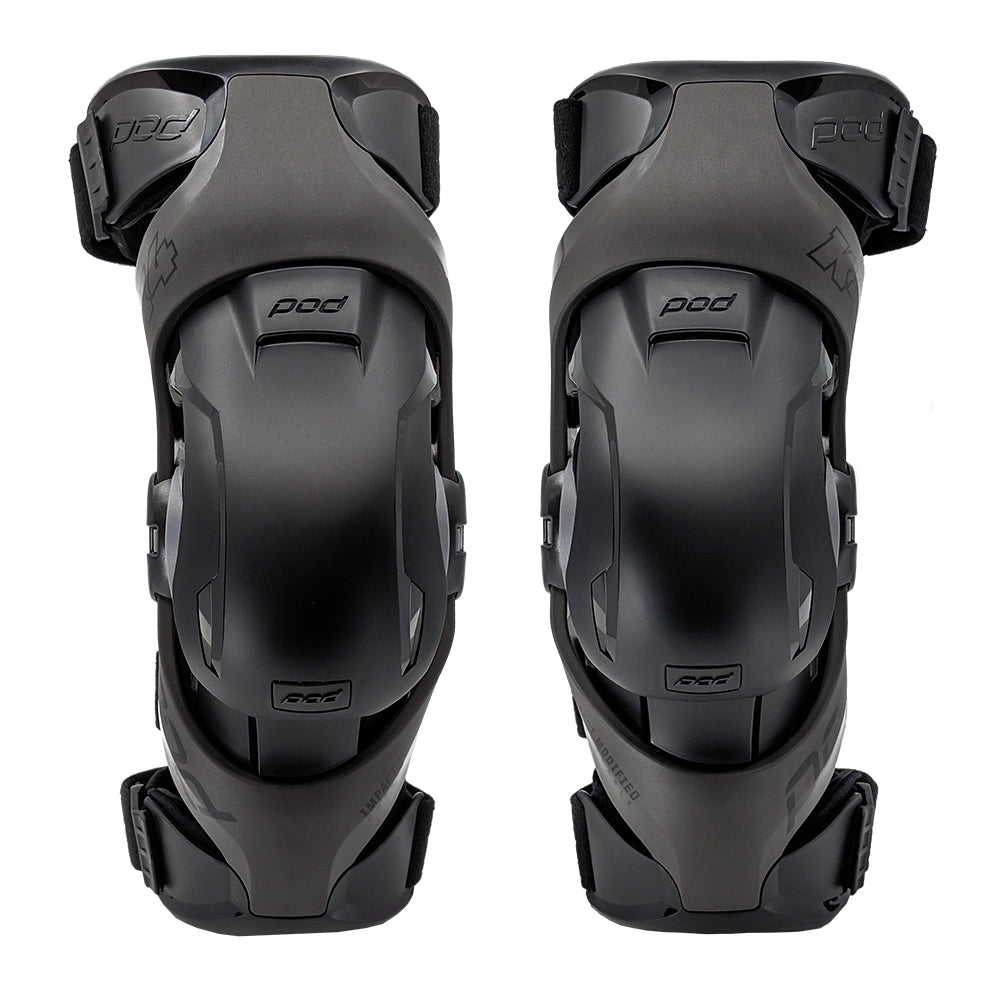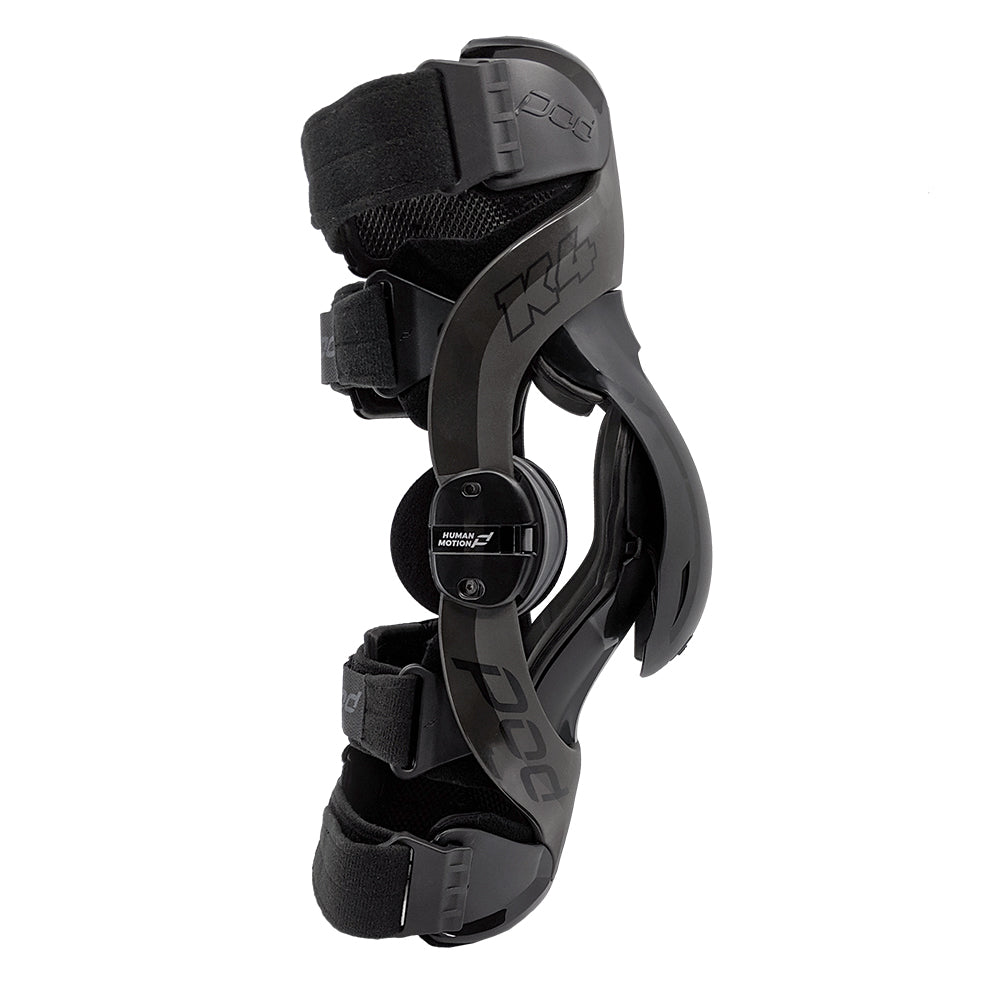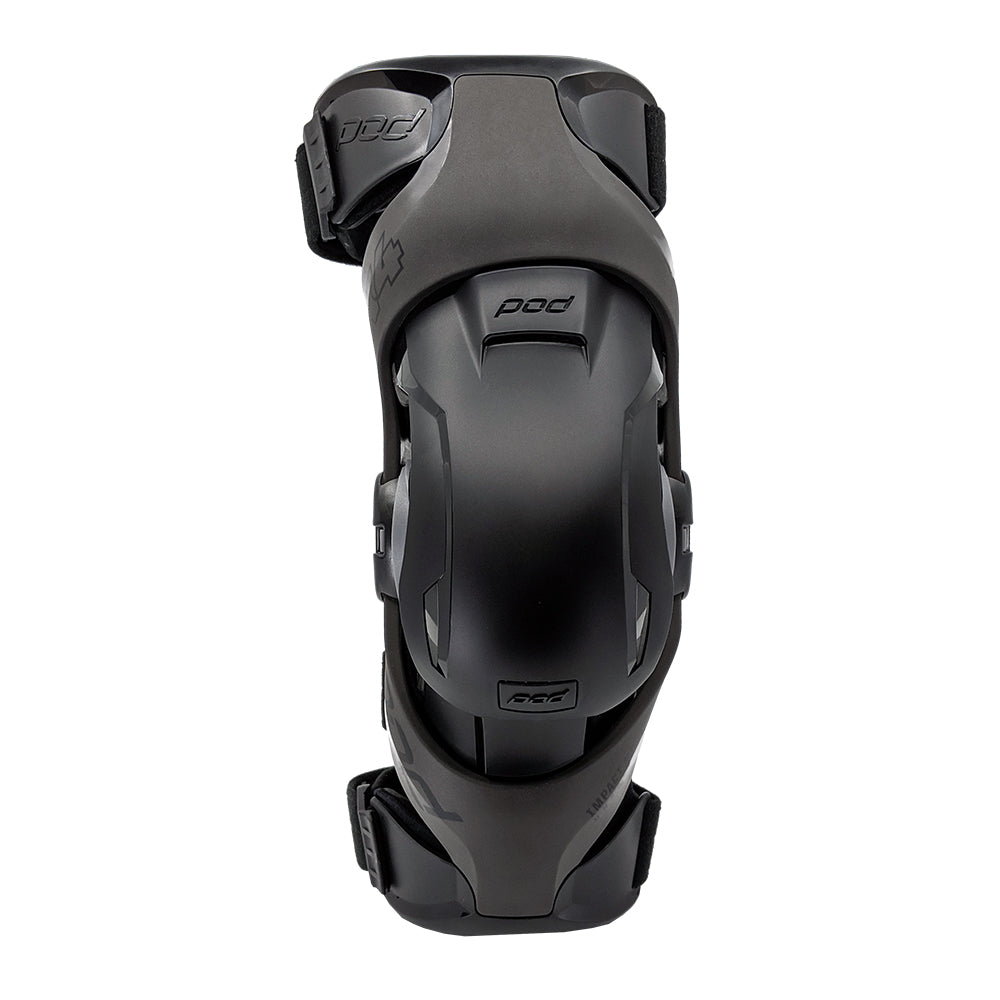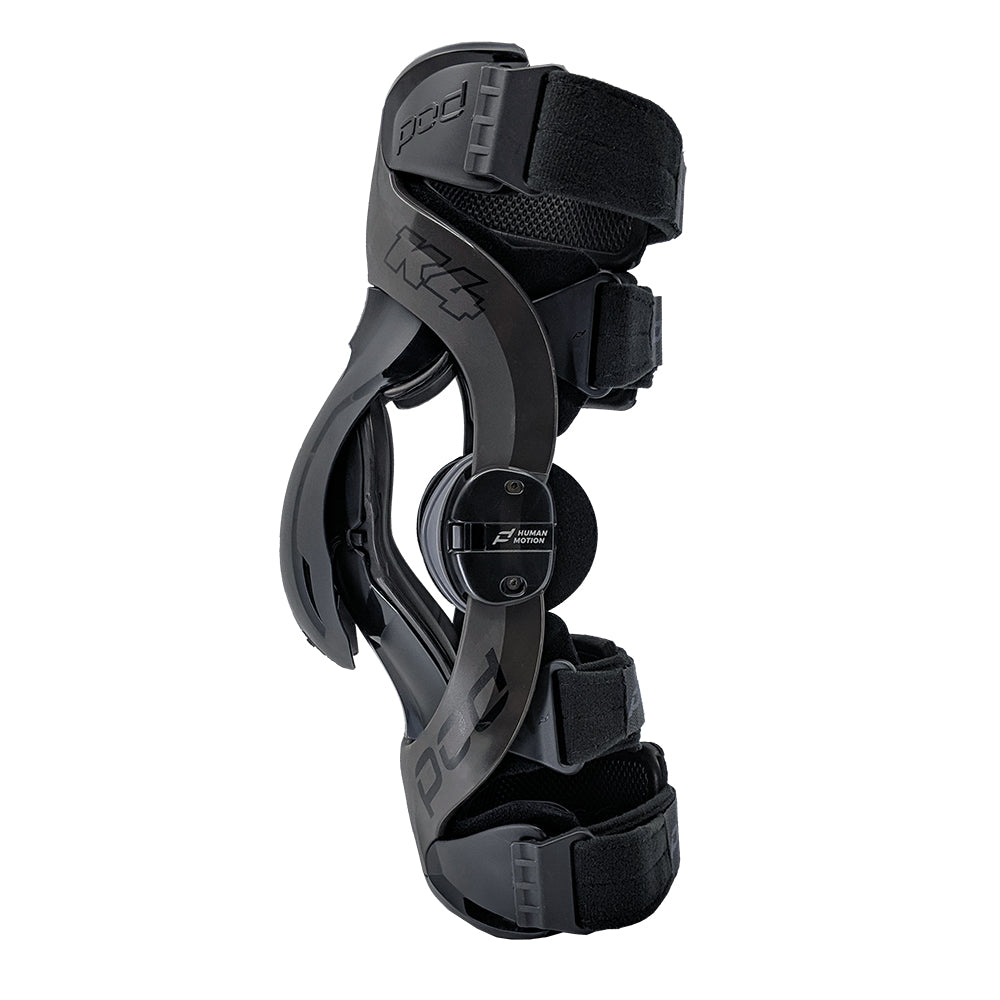 Hover your mouse over the image to zoom
POD K4 2.0 YOUTH KNEE BRACES PAIR GRAPHITE/BLACK
Bonus Free Shipping on this Product!
Impact Modified Lightweight Composite frames anchor to the hinges for optimal load transfer away from the knee joint, without compromising feel for the bike.
Our patented technology is proven to reduce the risk of knee injuries while delivering unprecedented levels of strength, comfort, reliability and performance.
We're so confident in the strength and protection of the Impact Modified Composite K4 frames that we back it up with a 2yr Warranty.
The intensity of modern sport places the human knee at significant risk which is why we developed our own Synthetic Ligaments to reduce the strain on yours.
Inspired by the human body, our patented Human Motion technology uses the power of Synthetic Ligaments engineered from Vectran Fibres (5X stronger than steel) to provide progressive, multidirectional motion control.
The New POD Hinge Housing provides smooth contact surface against your knee avoiding abrasion and delivering new levels of comfort, performance & reliability.
CE impact tested & certified Full Coverage guards protect against impacts, handlebar strikes, plus enhance comfort when kneeling.
The impact guards are easily removable to convert the brace for multi-sport use.
The Adaptive Cuffs were designed to conform to various leg shapes, while adapting to muscle movement. 
They accommodate muscle motion and disperse load reducing the risk of skeletal fractures. 
The knee is one of the largest and most complex joints in the body, with three large bones held together by four ligaments that are vital for joint stability and proper function.
Because that reason, the K4 Knee Brace has been certified as a medical device to help prevent leg and knee injuries such as ACL, MCL, PCL, LCL, Rotary and Combined instabilities.
Antimicrobial Frame liners enhance comfort, reduce odour plus capture the interior straps and clips to anchor the brace to your leg, and stop brace migration during your ride.
The brand new Quick-Loc Clip System & low profile interior straps anchor the brace to your leg quicker and easier than ever.
No more waste of time before a ride!
All technical equipment requires scheduled maintenance, and POD™s simple modular design allows you to replace worn out liners & straps, rebuild the hinge system and replace damaged impact guards.
That means you can buy the parts you need to service or rebuild your brace, at home or the track, saving you time and money.
Orders can be shipped from either Auckland, Hamilton, Kihikihi, New Plymouth, Wellington or Christchurch warehouses. Depending on the location of items you have ordered, Motozone will ship your purchase from the closest location where possible.
New Zealand
Free shipping on order over $149.00.
For orders under $149, shipping throughout New Zealand is $7.50
In most cases shipping is overnight however it can take 2-3 days depending on time/day the order was placed. If delivery is to a rural address please allow a couple of extra days. We can ship to your place of work!


Australia
Free shipping on order over $149.00.
For orders under $149, shipping throughout Australia is $7.50
Delivery takes approx. 5-10 days delivery.
Free Shipping
on all orders over $149
Brand Authenticity
100% genuine products
30 Day Return / Exchange
online and in-store
Secure Payment Options
Multiple options to choose from