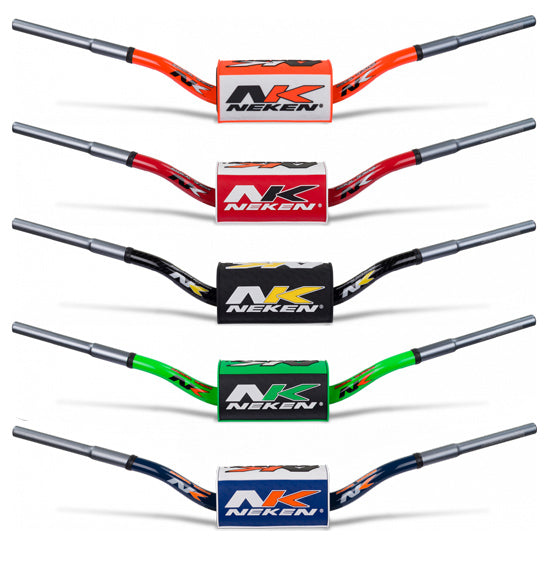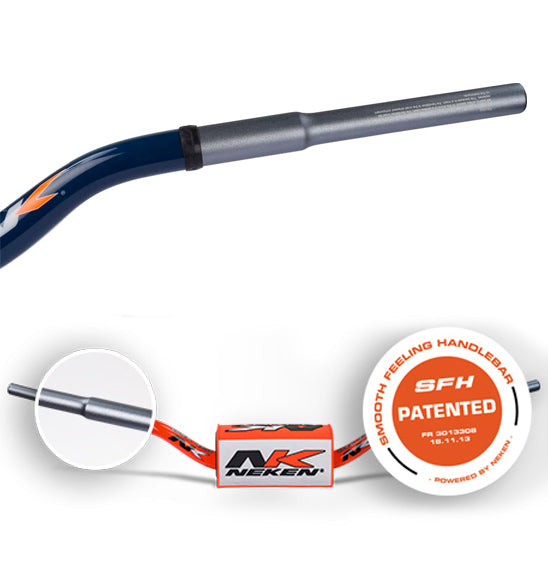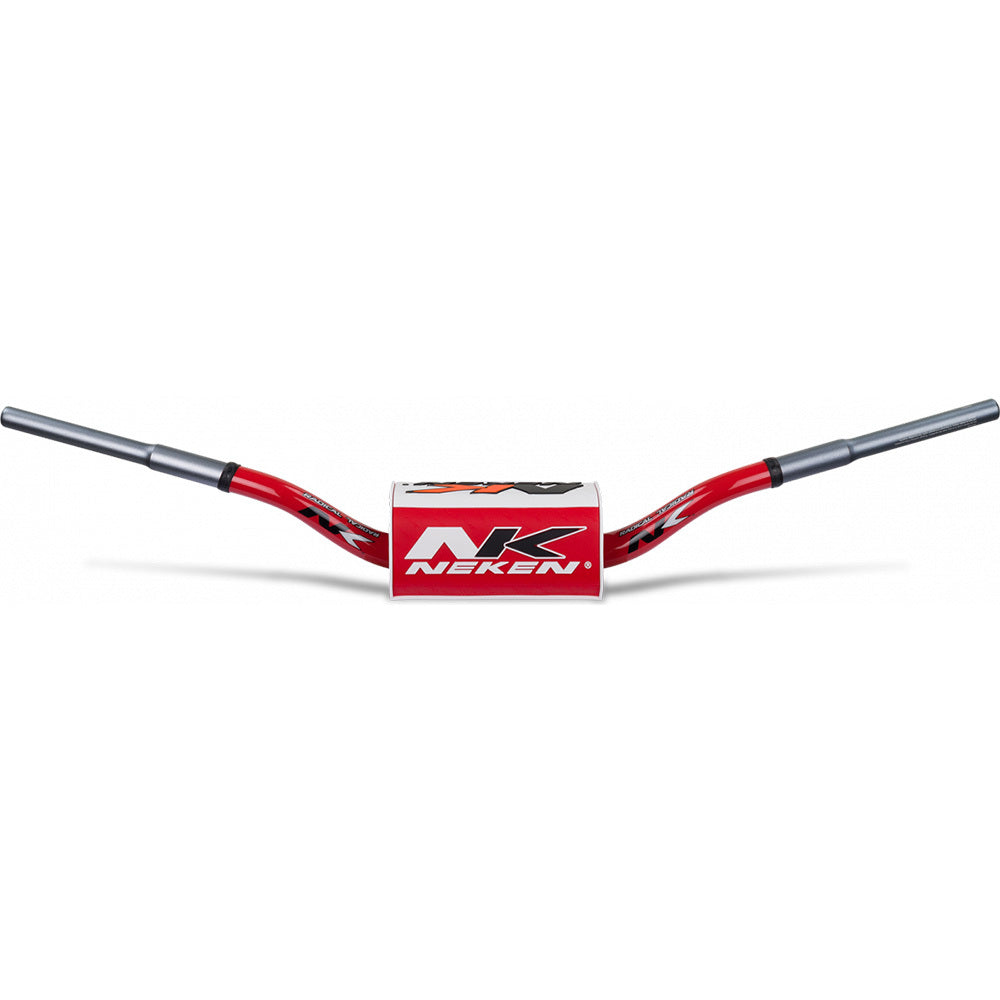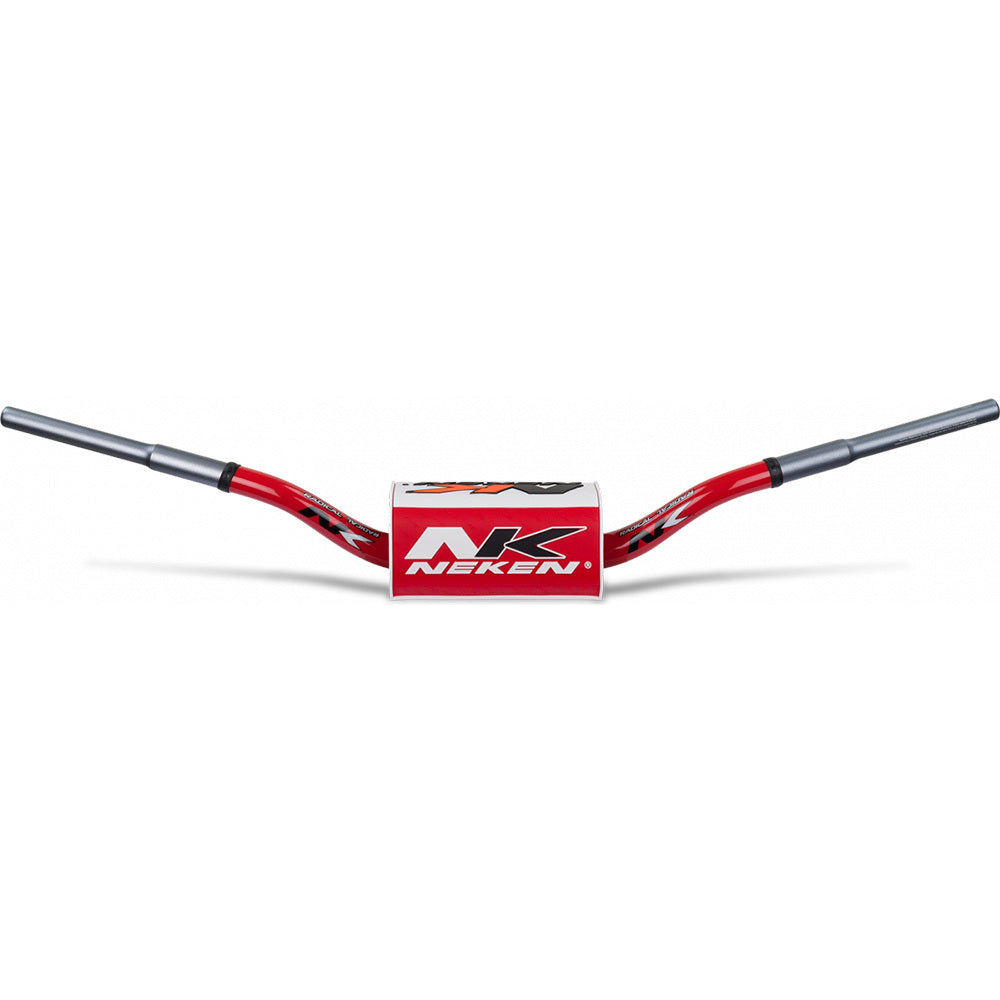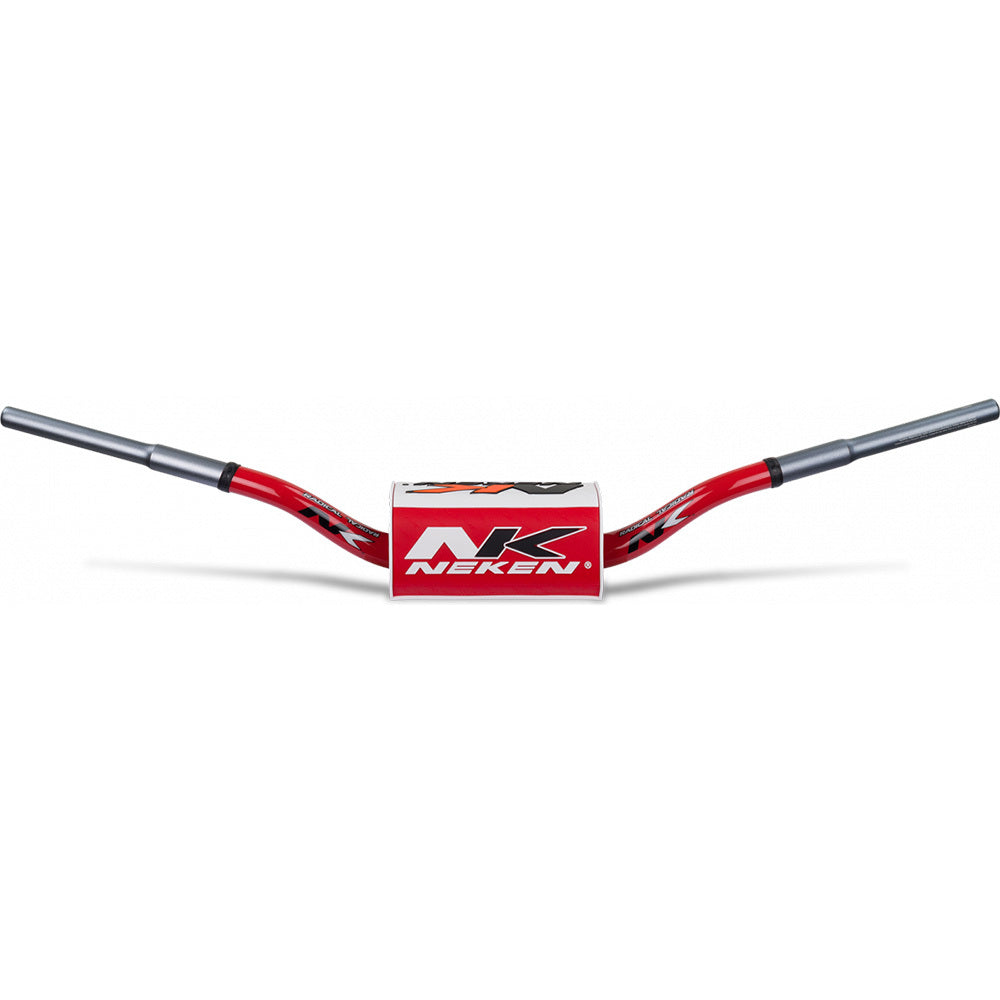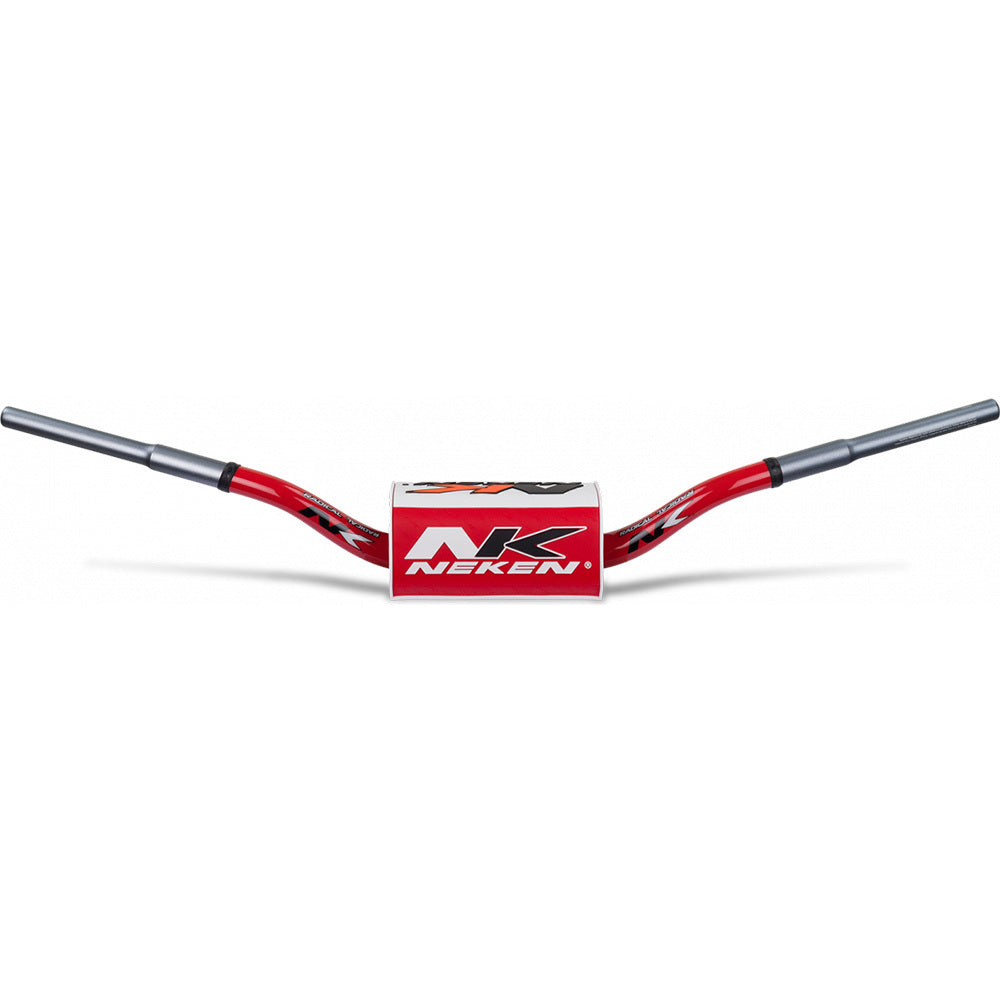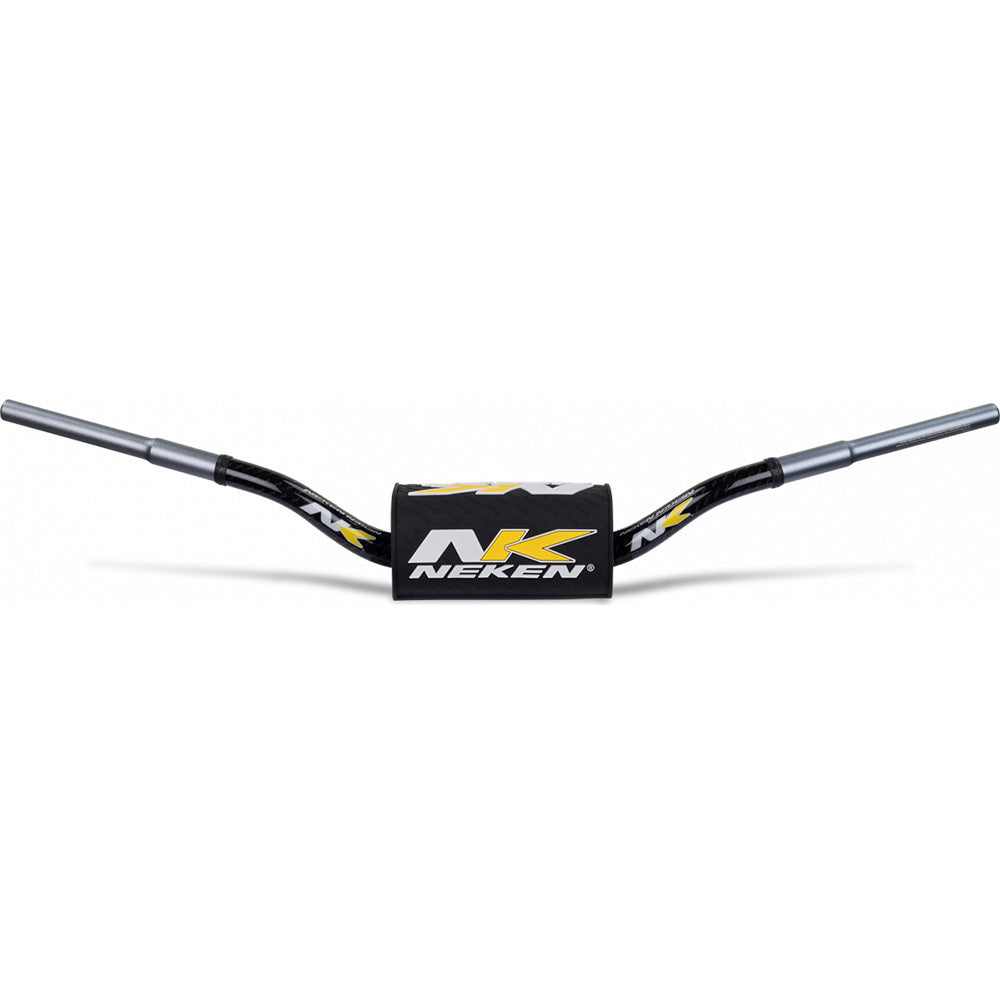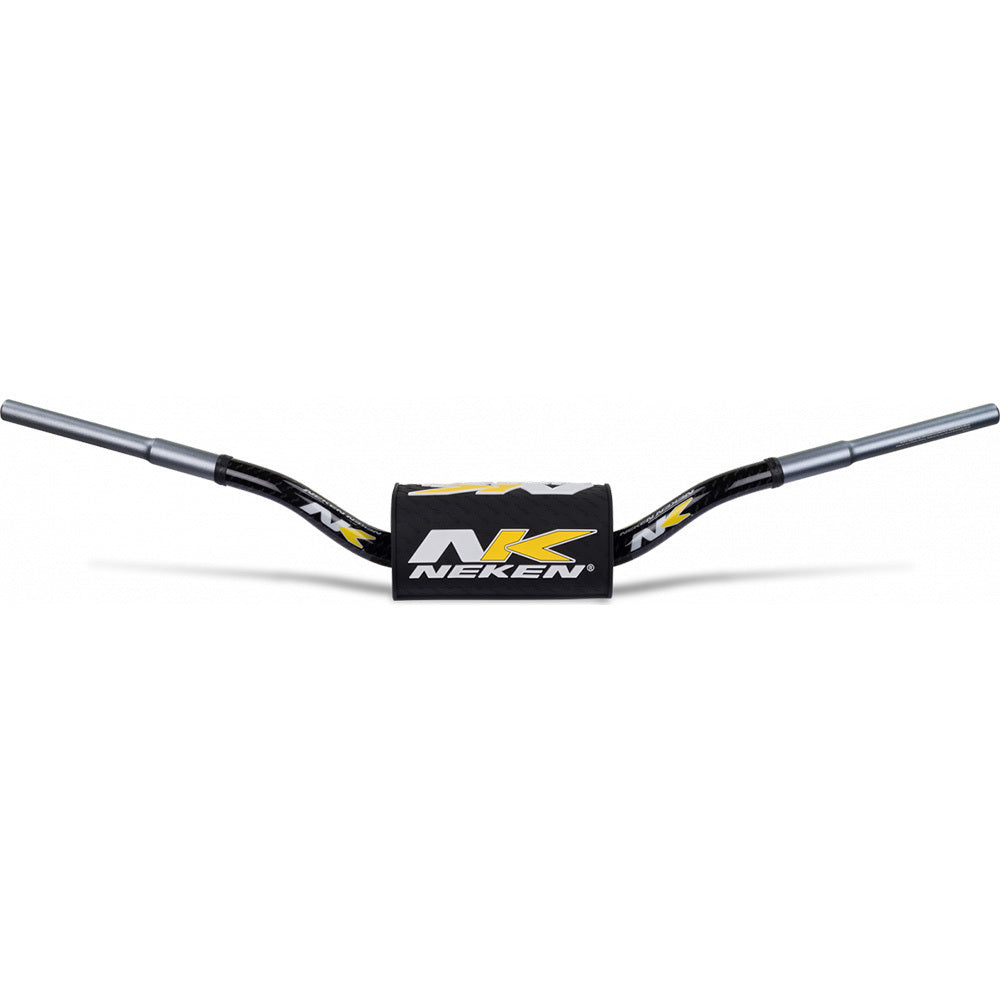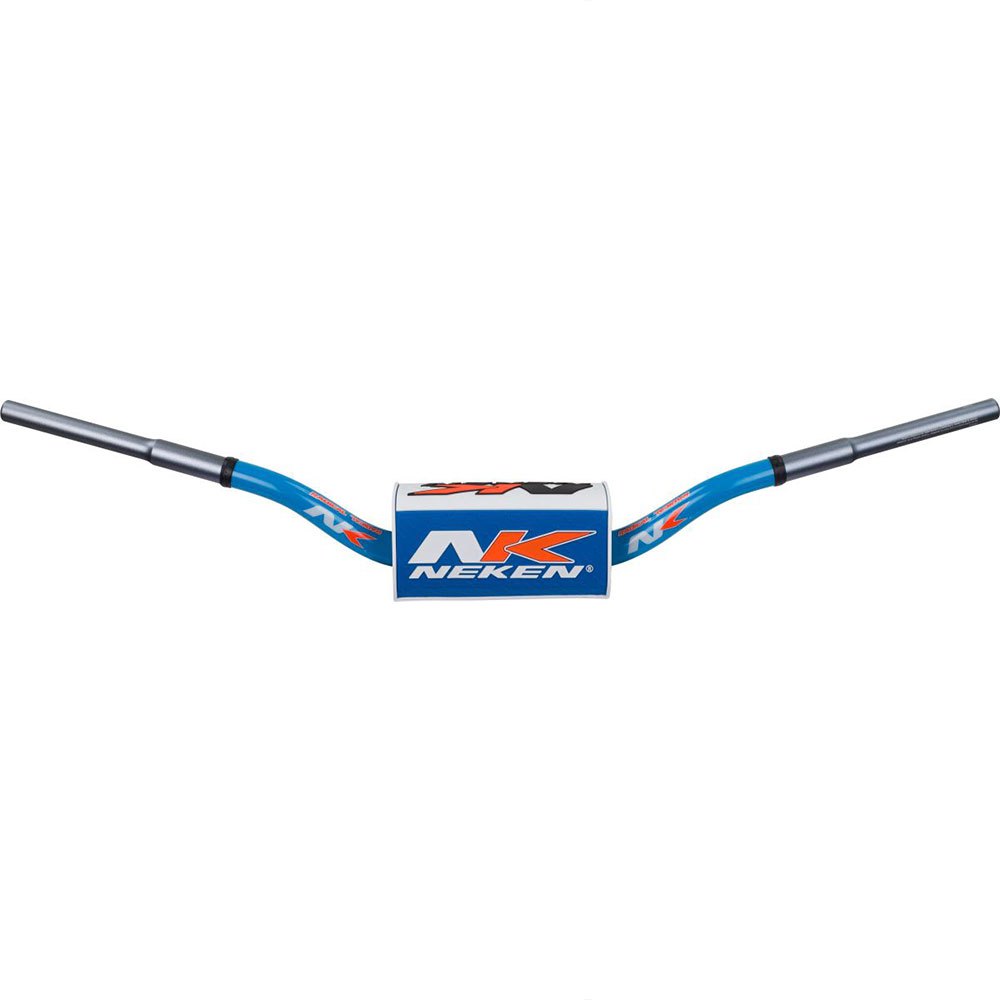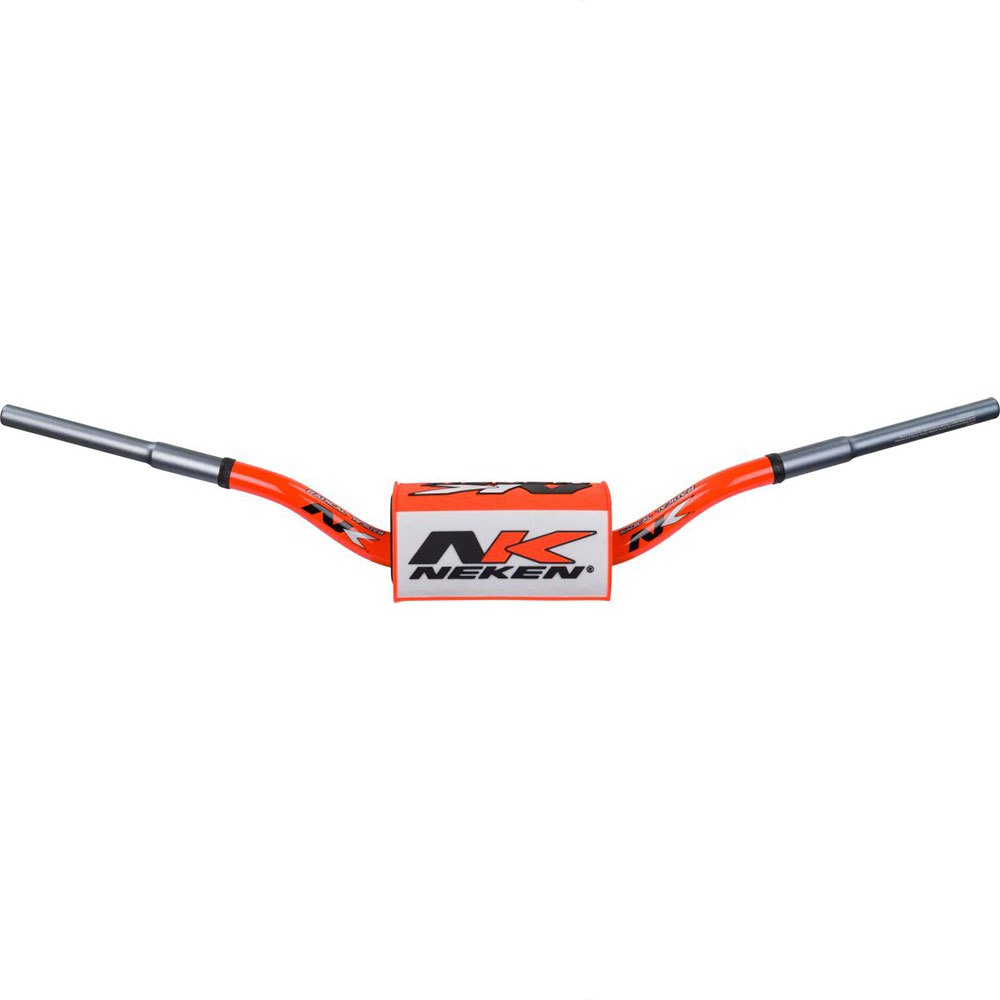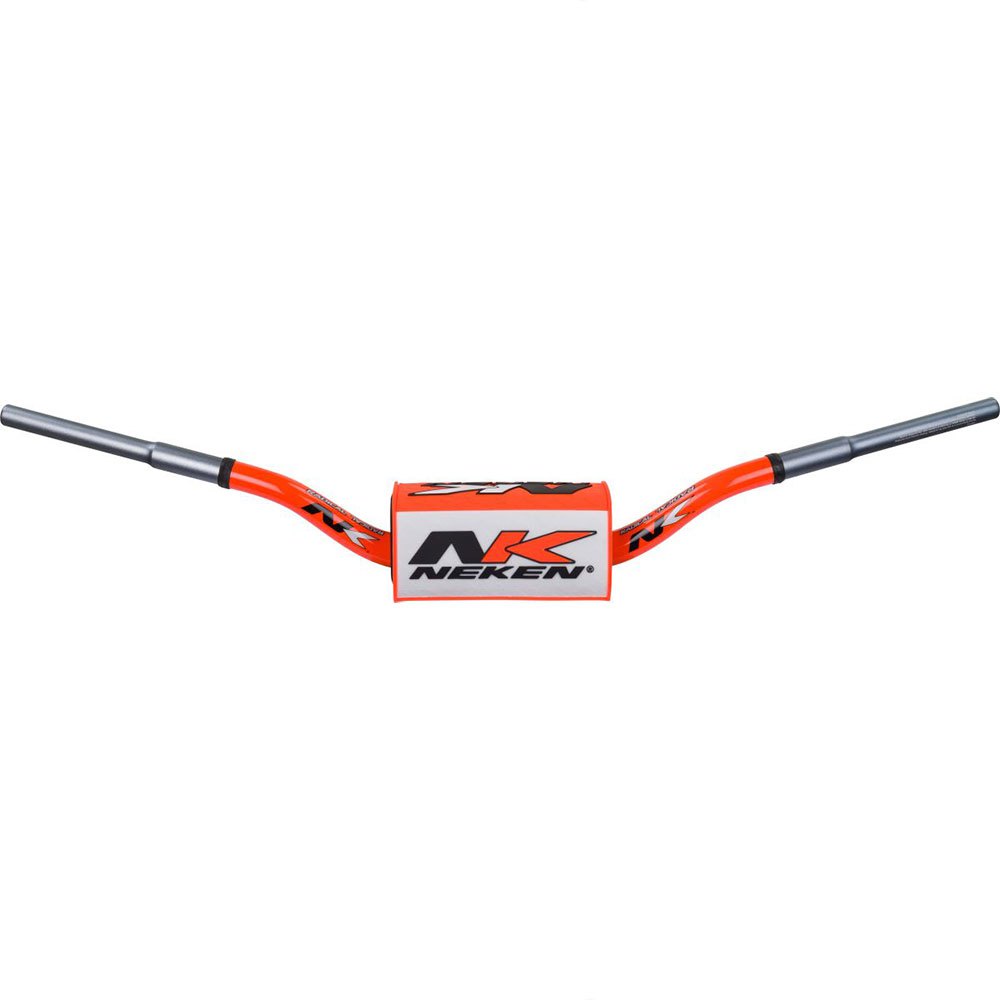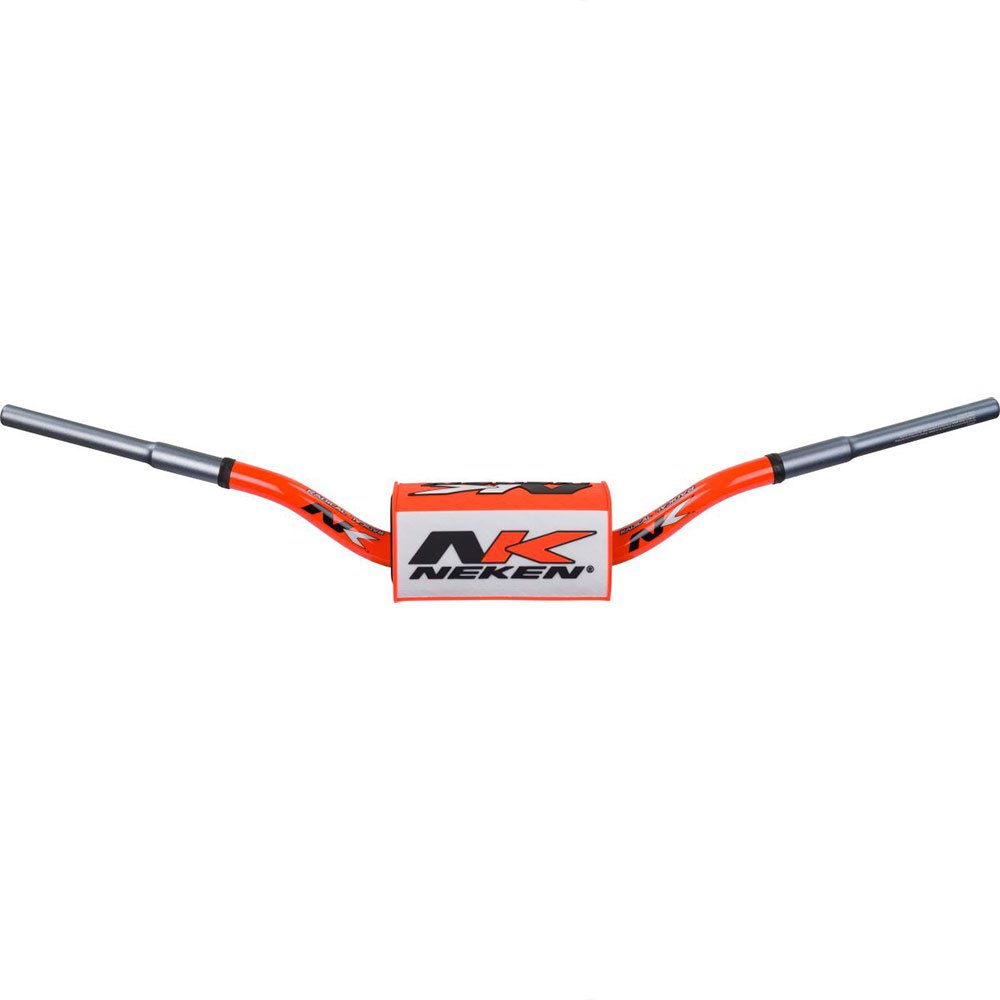 Hover your mouse over the image to zoom
NEKEN SFH FAT HANDLEBARS
GET IN QUICK, LIMITED STOCK AVAILABLE!
Neken SFH handlebar is putting a new spin on handlebar and grip design. Neken wants to make the grips bigger or, more accurately, "thicker without changing the outer dimensions." The Neken SFH handlebars are standard 1-1/8-inch (25.4mm) oversize handlebars. The SFH bars are 5mm smaller in the clutch and throttle sections than on a normal handlebar. But, rather than use the extra 5mm to downsize the grips for small hands, Neken makes its full-size adult grips that is 4mm thicker. That is double the thickness of a normal grip. Doubling the thickness means the extra cushion of Kraton rubber offers a grippier surface and softer feel while reducing vibration from the engine and suspension
BEND DIMENSION
101C - Length: 820mm, Height: 118mm, Sweep: 74mm
121C - Length: 815mm, Height: 132mm,  Sweep: 73mm
133C - Length: 820mm, Height: 110mm, Sweep: 73mm
182C - Length: 817mm, Height: 112mm, Sweep: 70mm
7070 T6 aluminium aerospace quality
Oversize bar made with a variable diameter and wall thickness
1 1/8" (28.6mm) diameter in the clamping area
40% lighter and stronger than a classic bar
Laser etched to aid in handlebar centering and indexing
Bar pad included
Innovative comfort for your hands
The SHF handlebars must be run with Neken Small Diameter Grips and throttle tube.
If you need to replace grips at any stage you can buy them without the throttle tube and cams.
You cannot fit conventional bar ends or Barkbusters to the SFH handlebars, as the internal diameter of the end of the bar is too small.
The key benefit of SFH is reduced blisters, vibrations and fatigue.  This is because the grips are 4mm thicker, without increasing the overall diameter of the grip
Orders can be shipped from either Auckland, Hamilton, Kihikihi, New Plymouth, Wellington or Christchurch warehouses. Depending on the location of items you have ordered, Motozone will ship your purchase from the closest location where possible.
New Zealand
Free shipping on order over $149.00.
For orders under $149, shipping throughout New Zealand is $7.50
In most cases shipping is overnight however it can take 2-3 days depending on time/day the order was placed. If delivery is to a rural address please allow a couple of extra days. We can ship to your place of work!


Australia
Free shipping on order over $149.00.
For orders under $149, shipping throughout Australia is $7.50
Delivery takes approx. 5-10 days delivery.
Free Shipping
on all orders over $149
Brand Authenticity
100% genuine products
30 Day Return / Exchange
online and in-store
Secure Payment Options
Multiple options to choose from