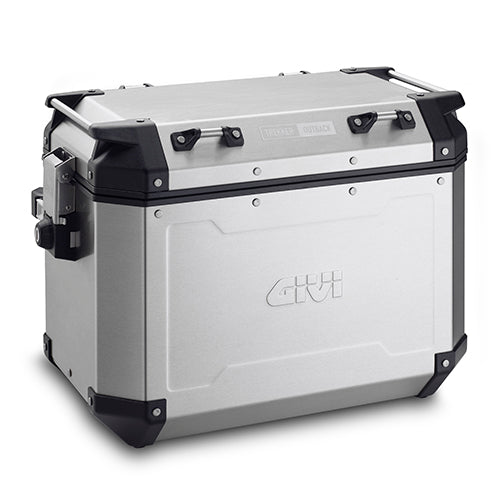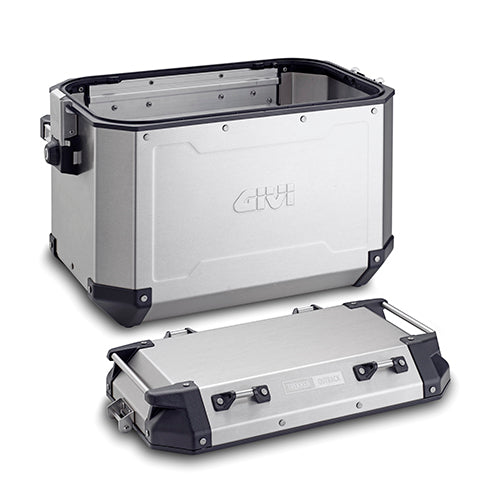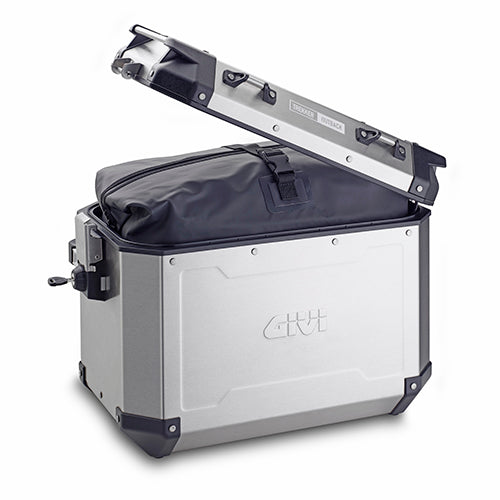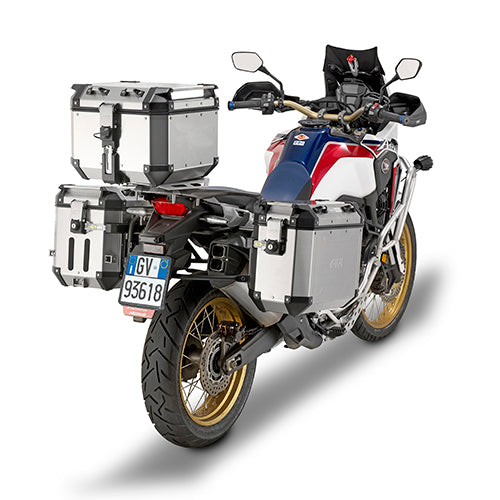 Hover your mouse over the image to zoom
Givi Trekker Outback 48 lt Cam-Side Cases Silver (pair)
Bonus Free Shipping on this Product!
Trekker Outback is the top of the range aluminium touring case from Givi, designed specifically for off-road use. Not only will you find more external attachment points, but the fixing system is even stronger than that used in regular MONOKEY® cases, in order to withstand the stresses of travelling off road. The MONOKEY® CAM SIDE system was developed to allow GIVI's hard side cases to be attached at four points while still enabling swift release from the frame. The pannier frame is equipped with a 'check' indicator that is red when the case is not attached and turns green when the case is attached correctly. If you regularly travel off the beaten track and need a rugged, aluminium touring case, Trekker Outback is the best option for you.
Available in natural aluminium or painted matt black. When bought as a pair, these are keyed the same, and includes an extra lockset if you want to match a Givi topcase.
Note, the pannier racks required to fit these panniers (PL__CAM) are bike-specific, so we recommend checking www.givi.it first to see what fitments are available for your bike.
Orders can be shipped from either Auckland, Hamilton, Kihikihi, New Plymouth, Wellington or Christchurch warehouses. Depending on the location of items you have ordered, Motozone will ship your purchase from the closest location where possible.
New Zealand
Free shipping on order over $149.00.
For orders under $149, shipping throughout New Zealand is $7.50
In most cases shipping is overnight however it can take 2-3 days depending on time/day the order was placed. If delivery is to a rural address please allow a couple of extra days. We can ship to your place of work!


Australia
Free shipping on order over $149.00.
For orders under $149, shipping throughout Australia is $7.50
Delivery takes approx. 5-10 days delivery.
Free Shipping
on all orders over $149
Brand Authenticity
100% genuine products
30 Day Return / Exchange
online and in-store
Secure Payment Options
Multiple options to choose from